Regular price
$739.00 USD
Regular price
Sale price
$739.00 USD
Unit price
per
Sale
Sold out
82 orders in last 30 days
If you have payment problems, pls refresh the page or "Chat with us".
Free Shipping: 9-15 days to arrive.
Express Delivery: 5-8 days to arrive.
Warehouse: China/USA/Europe, Can delivery to all countries, tax included.
Free shipping & User guarantee

Free Shipping:Ships within 3days, arrives within 10-18 days
Paid Express: Ships within 2days,arrives within 4-7 days
Money back guarantee: Quality problems, return and exchange within 30 days
12-month warranty, long-term after-sales service
No need to register account, Order tracking url will send to your email
More FAQ:FAQ
iFlight Chimera7 Pro Specifications
Brand
iFlight
Model
Chimera7 Pro
Weight
695g (without battery and GoPro mount)
Total Dimensions
258*200mm (body dimension)
Upper(middle) Plate Thickness
3mm
Bottom to Top Distance
20-29mm
ESC
BLITZ E55 4-IN-1 2-6S ESC
Camera Plate Thickness
3mm
Bottom Plate Thickness
3mm
Top Plate Thickness
3mm
Geometry
DC (DeadCat)
Propellers
HQ 7.5X3.7X3
Arm Thickness
6mm
FC
BLITZ F722
Motor
XING2 2809 1250KV
---
BLITZ F722 Flight Controller
Mount pattern: 30.5*30.5mm / 4mm PCB hole diameter
Smartaudio / IRC Tramp VTX protocol supported
Firmware target: IFLIGHT_BLITZ_F722
Motor outputs: 4x (SH1.0 connector)
Flash: 32MB (Blackbox flash)
I2C serial: SDA / SLA pads
Dimensions: 36.5*35 mm
Barometer: DPS310
OSD Chip: AT7456E
LED controller: Yes
MCU: STM32 F722
Beeper pad: Yes
Gyro: BMI270
Weight: 7.8g
UARTS: 6
BLITZ E55 4-IN-1 2-6S 55A ESC
Supports: DShot DShot150/300/600/MultiShot/ OneShot etc.
Mounting Holes: 30.5*30.5mm/Φ4mm
Target:   IFLIGHT_BLITZ_G2
Supports 2-6S Lipo input
Current sensor: Yes
Constant: 55 Amps
Current rate: 200
Burst: 65 Amps
Weight: 15.3g
MCU: G071
BEC: No
XING2 2809 1250KV Motor
Model: XING2 2809
KV: 1250
Quantity: 1 PC
Prop shaft: CW thread
Recommended input voltage Voltage: 4S-6S (16V-26V)
Configuration: 12N14P
Stator Diameter: 35.33mm
Weight: 60.7g with short wire
Wire length: 18AWG 260mm
Mounting pattern: 19*19mm
Main Changelog from Chimera7 to Chimera7 Pro:
New Lightweight Side Panels Design – Keep Your Rig Clean
SucceX-D F7 V2.2 Stack (F7+50A ESC) upgraded to BLITZ F722 Stack (F7 V1.1 + 55A 4in1 ESC)
XING 2806.5 upgraded to XING2 2809 1250KV
7-inch frame upgraded to 7.5inch
Highlights:
360° TPU protection, DJI cam protection and antenna mounts
Battery voltage LED status light (illuminated IF logo on the bottom)
GoPro TPU bottom stand (GoPro protector not included)
No props in view (DJI Air unit record in 1080p/60fps)
Lightweight Side Panels Design – Keep Your Rig Clean
GPS pre-installed for more safety at a distance
XING2 2809 1250KV efficient wide stator motors
6mm rigid arm design for more stiffness
Top- and bottom battery mount option
PRE-TUNED & PRE-SETUP:
Is this your first BNF or are you just starting through with FPV? This article might probably help: General Guide // iFlight BNF
Don't worry about tuning, we did that for you already! A basic PID- and Filter tuning was applied for a great flight experience!
To restore lost tunes or updates, please check our linked article on "Firmware/Factory Dumps"
Angle-Mode (self-balancing level mode) is enabled by default to make sure your first flight doesn't end in a mess!
Please check our linked article on "How to disable Angle-Mode, activate Acro-Mode"
GPS Rescue is OFF by default to prevent unwanted or unexpected drone behavior.
Please check our linked article on"GPS Rescue Mode // Setup"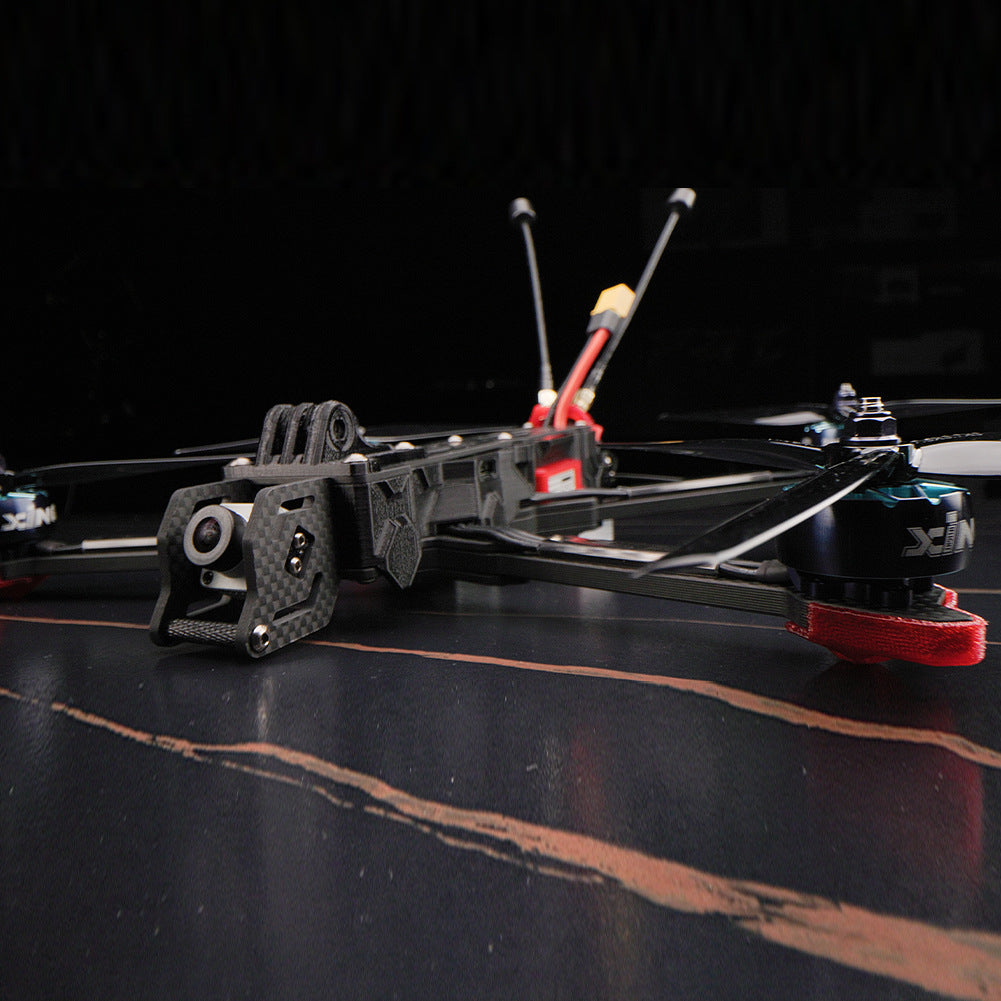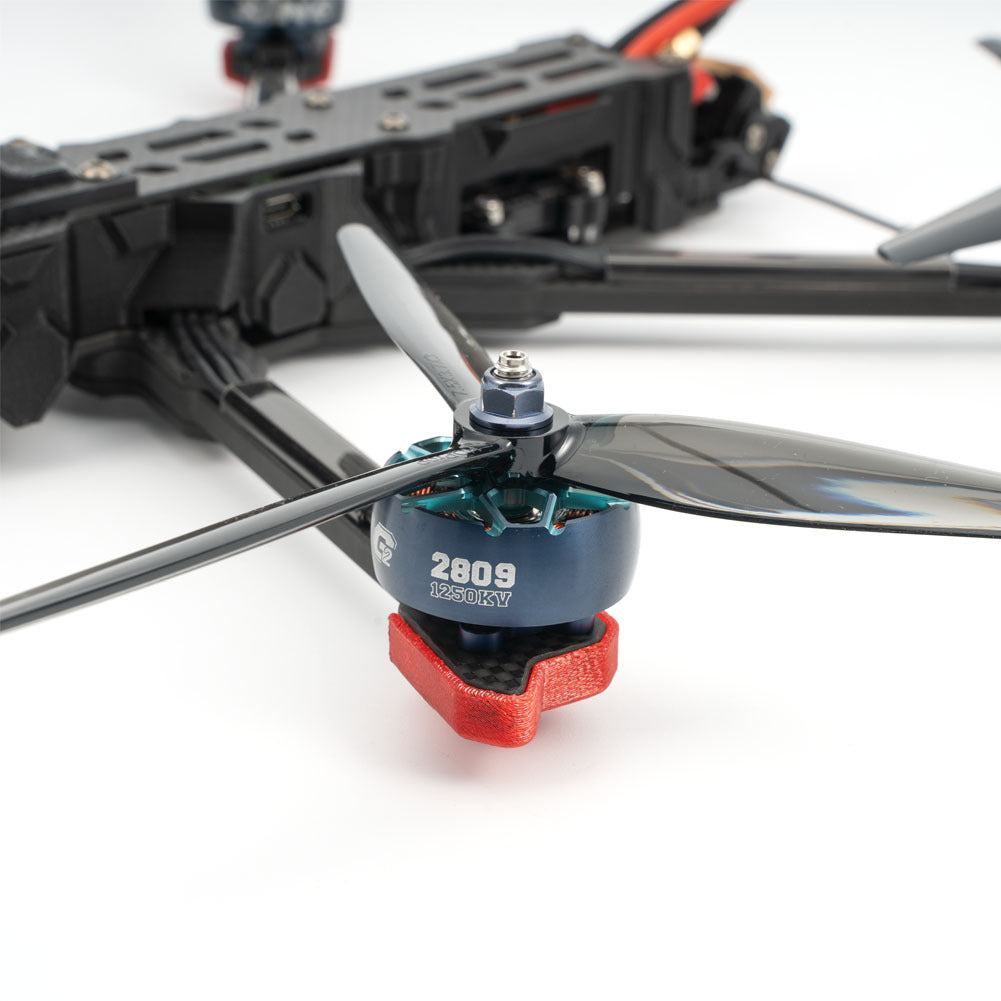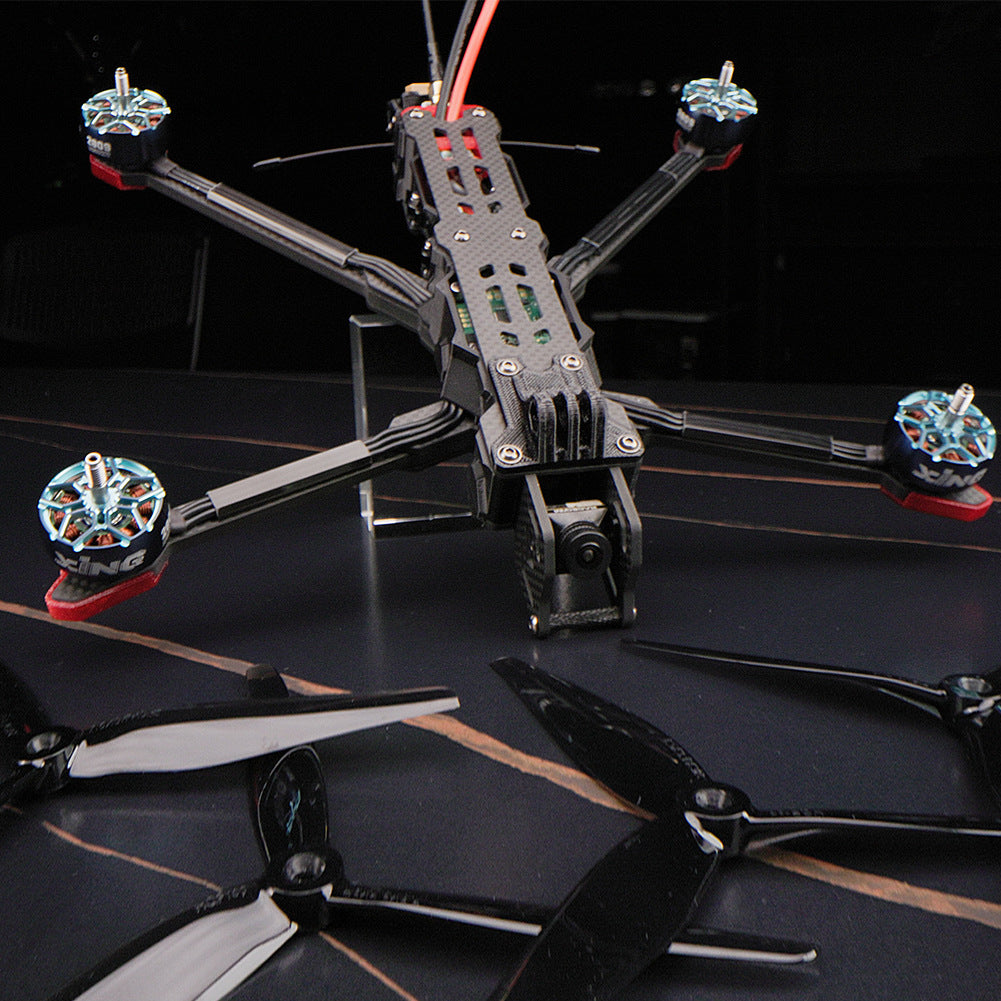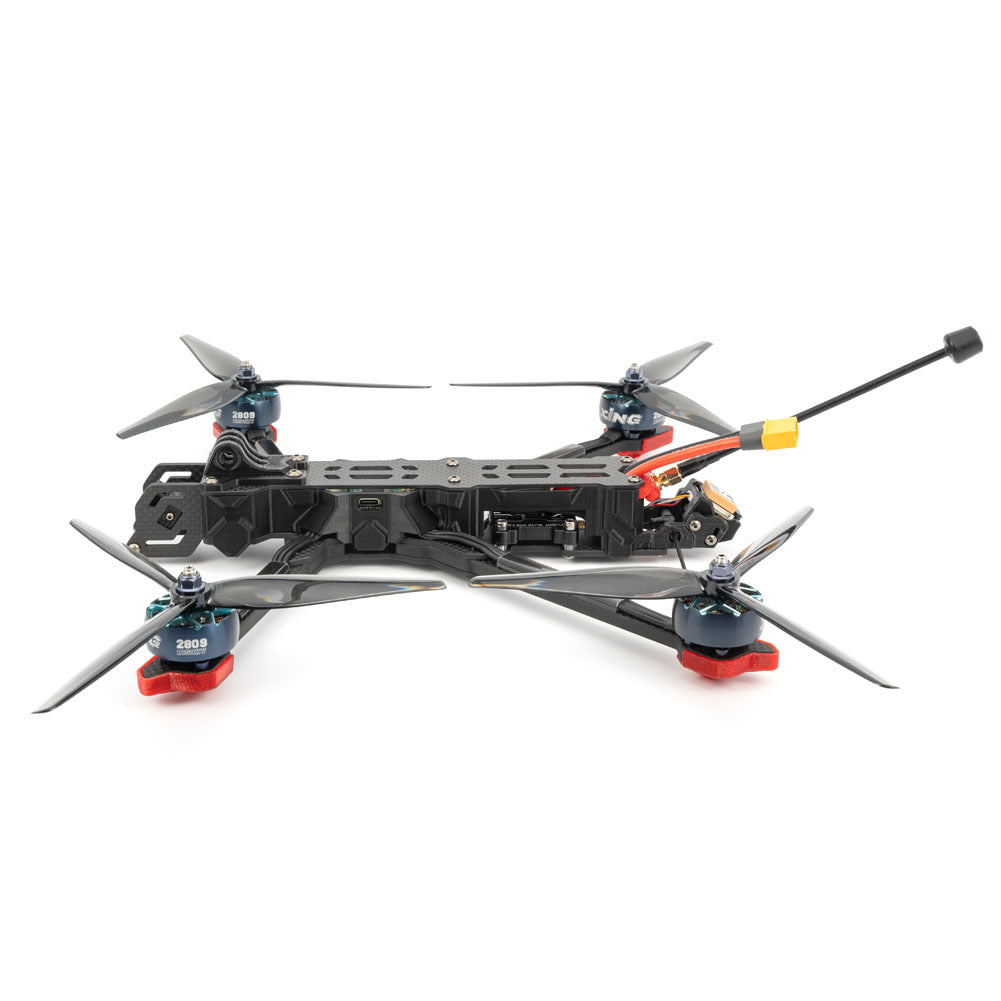 Related Article:
iFlight Chimera7 Pro Review
(If there is any information error in the article, the product description shall be the standard.)
iFlight Chimera 7 Pro V2: Unleashing Long-Range FPV Potential

Introduction:
The iFlight Chimera 7 Pro V2 is an advanced and highly capable long-range First Person View (FPV) drone that pushes the boundaries of FPV flying. Built with top-of-the-line components and packed with innovative features, this drone offers FPV enthusiasts an extraordinary experience of long-distance exploration and cinematic captures. In this article, we will delve into the impressive capabilities of the iFlight Chimera 7 Pro V2, highlighting its long-range FPV prowess, advanced components, exceptional flight performance, and key features that set it apart from other FPV drones.

Long-Range FPV Capabilities:
The iFlight Chimera 7 Pro V2 is specifically engineered for long-range FPV flights, allowing pilots to explore vast distances with exceptional video transmission and control. With its integrated long-range radio system, high-gain antennas, and reliable communication protocol, this drone offers an extended range of up to several kilometers, delivering a seamless FPV experience over long distances.

Advanced Components for Optimal Performance:
The iFlight Chimera 7 Pro V2 boasts a range of advanced components, ensuring superior performance and reliability:
1. Frame: The drone features a lightweight yet durable frame, constructed with high-quality materials such as carbon fiber, providing optimal strength and impact resistance.
2. Flight Controller: Equipped with an advanced flight controller, the drone offers precise control, stability, and advanced flight features, empowering pilots to navigate through challenging environments.
3. Motors and Propellers: The high-performance brushless motors and well-balanced propellers deliver impressive thrust, enabling smooth and efficient flight even in demanding conditions.
4. Camera and Video Transmitter: The integrated FPV camera and video transmitter provide a high-quality video feed, ensuring a clear and immersive FPV experience for pilots.

Exceptional Flight Performance:
The iFlight Chimera 7 Pro V2 excels in flight performance, offering pilots precise control, agility, and stability. Whether flying at high speeds or executing intricate maneuvers, this drone handles with ease, providing a thrilling and immersive flight experience. With advanced flight modes and customizable settings, pilots can tailor the drone's behavior to their preferences, achieving optimal flight performance for both freestyle and long-range exploration.

Key Features that Set it Apart:
The iFlight Chimera 7 Pro V2 stands out from other FPV drones due to its distinctive features:
1. Integrated GPS System: The drone incorporates a GPS module, enabling accurate positioning, return-to-home functionality, and precise waypoint navigation.
2. HD Video Transmission: With its high-definition video transmission system, the Chimera 7 Pro V2 delivers crystal-clear video feed, ensuring an immersive FPV experience even at long distances.
3. Extended Flight Time: Equipped with high-capacity batteries and efficient power management, the drone offers extended flight times, allowing pilots to explore vast areas without interruptions.
4. Modular Design: The modular design of the drone facilitates easy maintenance, repair, and component upgrades, ensuring longevity and adaptability for future advancements.

Conclusion:
The iFlight Chimera 7 Pro V2 is a remarkable long-range FPV drone that excels in performance, range, and features. With its advanced components, exceptional flight performance, and innovative capabilities, it offers FPV enthusiasts an unparalleled experience in long-distance exploration and cinematic captures. Whether you are a seasoned FPV pilot or an aspiring adventurer, the iFlight Chimera 7 Pro V2 is designed to push the boundaries of FPV flying and unlock the potential for thrilling and awe-inspiring aerial adventures.

Disclaimer: The information provided in this article is fictional and created for illustrative purposes. For accurate and detailed information about the iFlight Chimera 7 Pro V

2, please refer to the official documentation and product specifications provided by the manufacturer. 
Share
View full details
iFlight Chimera7 Pro HD 6S 7.5 inch Long Range FPV Racing Drone
Абсолютно крыше сносящий дрон). Нечто инопланетное.
iFlight Chimera7 Pro HD 6S 7.5 inch Long Range FPV Racing Drone
iFlight Chimera7 Pro HD 6S 7.5 inch Long Range FPV Racing Drone